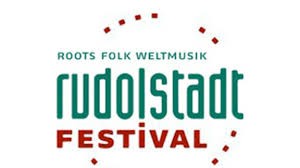 Helene Blum & Harald Haugaard Band is ready for Rudolstadt Festival 2016. The band is set to perform at Heidecksburg Friday 8th 19.30, Burgterasse Saturday 9th 13.00 and at Schminkasten Saturday 9th at 17.30. The line up is: Helene Blum (vocal&fiddle), Harald Haugaard (fiddle), Kirstine Elise Pedersen (cello), Mikkel Grue (guitars), Tapani Varis (double bass) and Sune Rahbek (percussion). The band performs songs and tunes from "Lys og Forfald" and "Men med åbne øjne" as well as new songs from Helene Blum's up coming album.
The legedary Rudolstadt Festival is one of Europe's most acknowledged music festivals known for it's high artistic level and loyal audience and counts at the same time as one of the biggest with 70.000 – 90.000 visitors.
It is Helene Blum & Harald Haugaard Band's first visit to the festival although Haugaard visited the festival in 90's with previous bands.
More info: https://rudolstadt-festival.de/de/