Light & Decay in Germany #1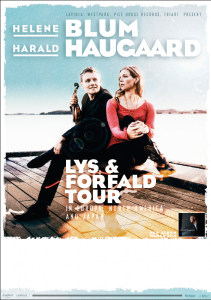 Helene Blum & Harald Haugaard Band is doing three "Light & Decay Tours" in Germany during 2015. The first one begins Friday 20th and take them to Mühlhausen-Wolfach-Tuttlingen-Dresden-Seefeld (Friesland)-Osnabrück-Wuppertal-Bad Honnef.
The line up for the tour is Helene Blum (vocal & fiddle), Harald Haugaard (fiddle), Kirstine Elise Pedersen (cello), Mikkel Grue (guitars) and Sune Rahbek (percussion).