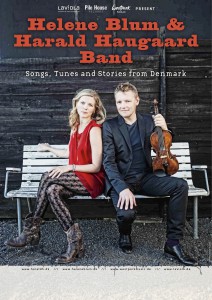 The first Helene Blum & Harald Haugaard Band Tour of the year is coming up. The five piece line up is performing eight shows in Germany under the title "Song, Tunes and Stories from Denmark".
The band is bringing a lot of new repertoire such as a new Helene Blum song about the coming spring and music by Harald Haugaard with words by the Bohemian poet Rainer Maria Rilke.
Some of the shows have limited number of tickets left for sale.
More info under schedule.