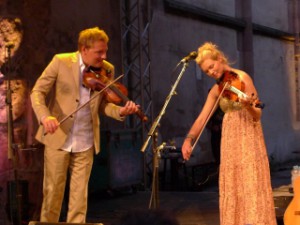 The southern German venue Zehntscheuer in Ravensburg has every year since 1989 selected one of their concerts as outstanding and given an award, the "Ravensburger Kupferle" to the artist. Helene Blum & Harald Haugaard Band is the winner of this year's program. The jury:
"A Nordic sound this quality was never heard in at the Zehntscheuer, so the jury agreed quickly".
The band receives the award Saturday 4th of November at a concert in Ravensburg.
More info: http://www.zehntscheuer-ravensburg.de/page/programm/kulturpreis-ravensburger-kupferle.php