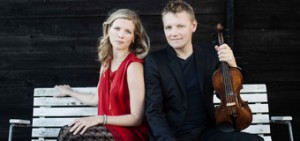 The Helene Blum & Harald Haugaard Band kicks March off with two gigs in Denmark and continue two German for a return visit to Oldenburg's Haus des Horens as well as four "new" venues for the band in the South and West of Germany. Before returning to Denmark the band visits Bludenz concert hall Remise" in Austrai for the first time.
Blum & Haugaard finish off the month with a special performance at Sønderborg's castle in
Denmark. Without the band they accompain Danish star actress Lone Hert's reading of Herman Bang's famous novel "Tine" about the 1864 war between Denmark and Germany.